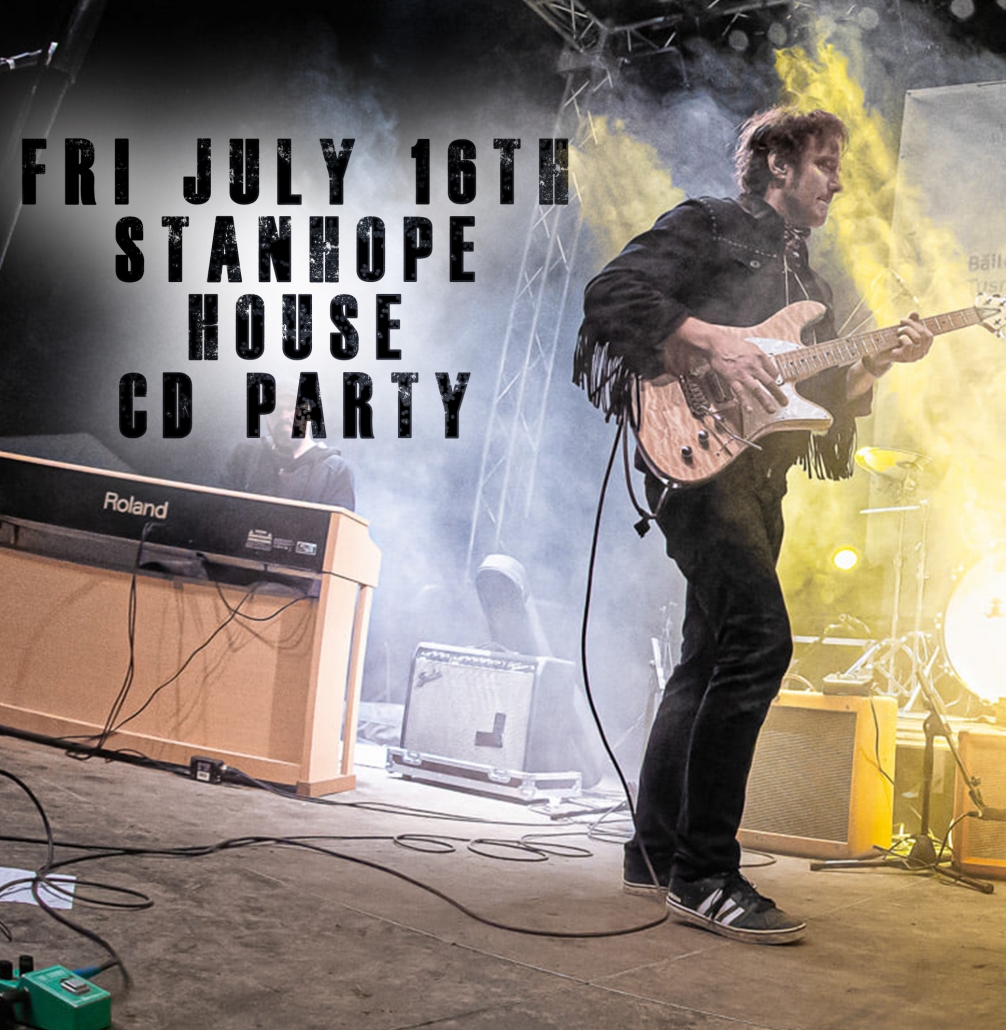 (Photo Adrian Mociulschi)
Hi Everyone!
Friday July 16th I will be doing my long-awaited Stanhope House "Force of Will" CD party featuring songs from my hit CD "Force of Will" featuring my band Ferocious (Buddy Allen and Lee Jeffryes) at the historic Stanhope House 45 Main St, Stanhope NJ 7-10pm ticket price $25.00 INCLUDES FORCE OF WILL CD! Special guests to be announced.
https://stanhopehousenj.com
Best Blues Rock Nomination
I'm pushing hard to win best independent Blues Rock: BAND, CD AND SONG for "Force of Will" by MakingAScene.org. please vote for me at this link!
https://www.makingascene.org/independent-blues-awards-2021-vote-now/
New Video
Here is video from my show at The Blues and Gastro Fest in Tusnad Romania:
https://youtu.be/scP5V2dRsqc
WHY CAN'T YOU EVER TREAT ME RIGHT live featuring: Buddy Allen/bass, Lee Jeffryes/drum and Vlad Barsky/keys. Shot live at Al Weber's studio in Nutley NJ Jan 2020. Please subscribe to my YouTube channel if you haven't already!
https://youtu.be/3wxDmpeYnQs
Here is the latest single from my Best I Can from my CD FORCE OF WILL
Upcoming Shows
Oct 2nd TRIAD THEATER West 72nd St NY NY
I'm still working on booking new shows, with the way things opened up due to the pandemic, it's been interesting!
Please check out my Spotify page:
https://promocards.byspotify.com/share/d05e025c162a9fe110d91248b0798da8a78c66ed
Sending much love! Hoping to see you soon.
-Dave
Dave Fields Plays
Fodera Guitars
http://www.fodera.com
https://www.davefields.com/wp-content/uploads/2015/06/davefeatured.jpg
172
499
davefields
http://www.davefields.com/wp-content/uploads/2018/06/davefields.jpg
davefields
2021-06-28 12:23:03
2021-06-28 12:23:15
Stanhope CD Party July 16th