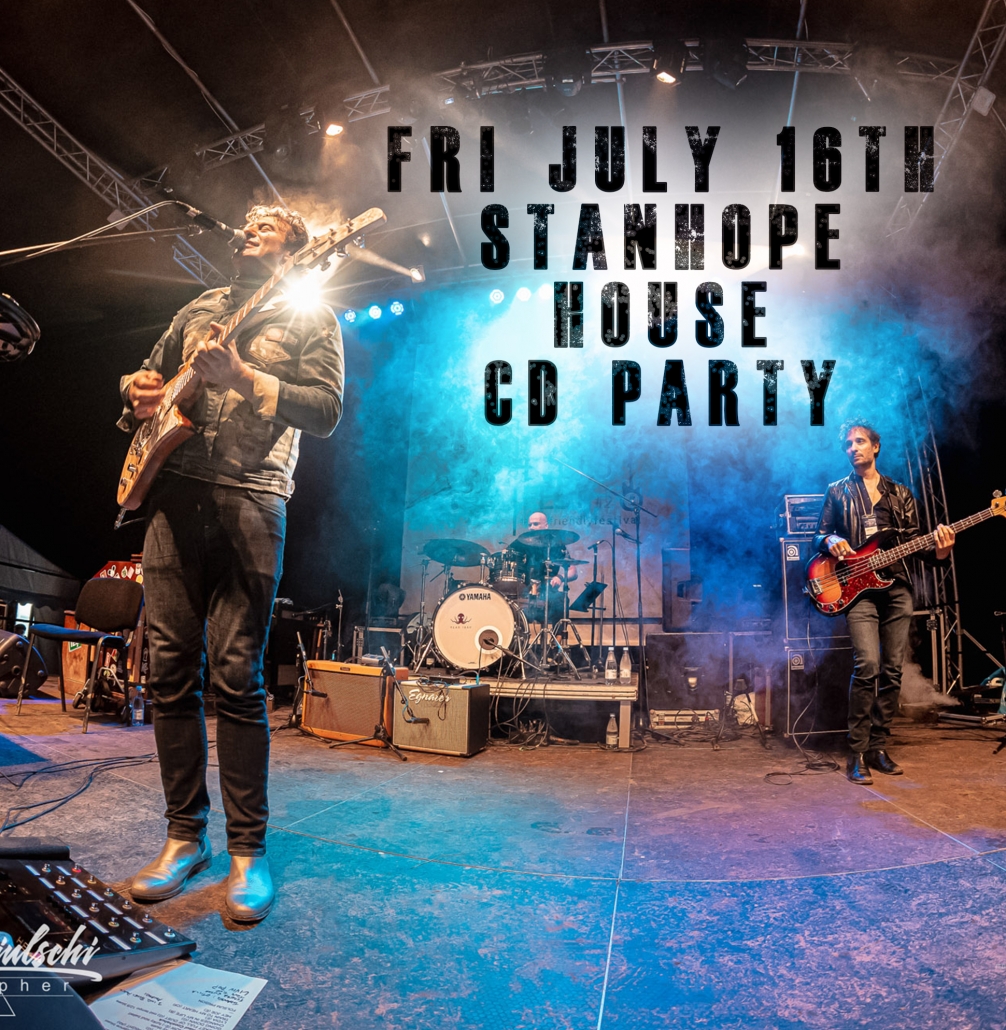 (Photo Adrian Mociulschi)
Happy Post 4th of July!
Wow, the fireworks over the East River were spectacular as they always are in NYC every year.
Friday July 16th is the Stanhope House "Force of Will" CD party 45 Main St, Stanhope NJ 7-10pm, featuring my band Ferocious Buddy Allen, Lee Jeffryes and yes, Vlad Barsky! Vlad had emergency brain surgery in April and is finally back on his feet. I'M SO EXCITED TO PLAY WITH HIM! If you haven't seen Vlad play with us, it's a real treat and a must see event.
Advance ticket price $25.00 INCLUDES FORCE OF WILL CD!
https://events.liveit.io/flying-v-productions/david-fields-force-of-will-cd-release-party/?fbclid=IwAR3irfeSF4CZqErA3by78cdZyE7P2CzV2V0hrbTm3y0_zPS65TlVHq4dZL0
https://stanhopehousenj.com
Best Blues Rock Nomination
Please tell everyone to vote for me for best independent Blues Rock: BAND, CD AND SONG for "Force of Will" by MakingAScene.org. at this link!
https://www.makingascene.org/independent-blues-awards-2021-vote-now/
Latest Videos
Here is video from my show at The Blues and Gastro Fest in Tusnad Romania:
https://youtu.be/scP5V2dRsqc
WHY CAN'T YOU EVER TREAT ME RIGHT live featuring: Buddy Allen/bass, Lee Jeffryes/drum and Vlad Barsky/keys. Shot live at Al Weber's studio in Nutley NJ Jan 2020. Please subscribe to my YouTube channel!
https://youtu.be/3wxDmpeYnQs
Here is the latest single from my Best I Can from my CD FORCE OF WILL
https://www.reverbnation.com/davefields/song/32635439-best-i-can
Upcoming Shows
Sept 26th SKIPFEST 55 George St, Allendale NJ AAF featuring Dave Anderson and Thierry Arpino
Oct 2nd TRIAD THEATER West 72nd St NY NY
New shows are coming, I will be making an announcement about it next week!
Please check out my Spotify page:
https://promocards.byspotify.com/share/d05e025c162a9fe110d91248b0798da8a78c66ed
Huge hugs to everyone!
-Dave
Dave Fields Plays
Fodera Guitars
http://www.fodera.com
https://www.davefields.com/wp-content/uploads/2015/06/davefeatured.jpg
172
499
davefields
http://www.davefields.com/wp-content/uploads/2018/06/davefields.jpg
davefields
2021-07-05 12:40:40
2021-07-05 12:40:40
Stanhope House July 16th