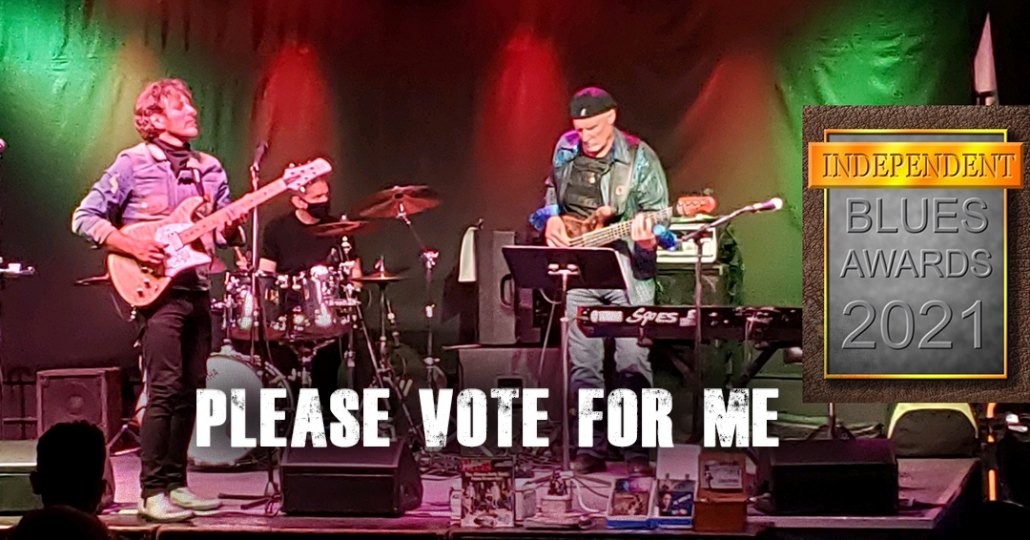 Hi Everyone!
Again, and you will hear me say this in the upcoming weeks, I am so honored to be nominated for an Independent Blues Award for best Blues Rock: BAND, CD AND SONG for "Force of Will" Please vote for me at this link!
https://www.makingascene.org/independent-blues-awards-2021-vote-now/
Check out my latest single from my Best I Can from my CD FORCE OF WILL
https://www.reverbnation.com/davefields/song/32635439-best-i-can
Now that things are starting to open up I am working on putting together some shows. Hopefully soon I will be announcing them!
Upcoming Shows
May 29th CROSSROADS BLUES SOCIETY Lyran Park 6pm Rockford Illinois.
June 12th 51 West Court St, Doylestown PA 7pm special solo live show!
THANK YOU SPOTIFY LISTENERS!
https://promocards.byspotify.com/share/d05e025c162a9fe110d91248b0798da8a78c66ed
Check out my latest video BIG BLOCK live featuring: Buddy Allen/bass, Lee Jeffryes/drum and Vlad Barsky/keys. Shot live at Al Weber's studio in Nutley NJ Jan 2020.
https://youtu.be/kOwL7My0src
Stay safe everyone! Much love!
-Dave
Dave Fields Plays
Fodera Guitars
http://www.fodera.com
D'Addario Strings
Dave Fields Artist Page
Mooer Pedals
http://www.osiamo.com/Dave-Fields
Redplate Amps
https://www.redplateamps.com
Video's
Dave Fields YouTube channel:
https://www.youtube.com/channel/UC2kCf9JedeCUV8d8Pe_KXQQ
Spotify
iTunes
https://itunes.apple.com/us/artist/dave-fields/4783601
Social Networking
Facebook(s)
https://www.facebook.com/fieldsmusic
https://www.facebook.com/pages/Dave-Fields/202369439809929?ref=hl
Reverbnation
Twitter:
Tweets by dbfields1
Instagram
https://www.instagram.com/davefieldsmusic/
Website
www.davefields.com
@dbfields1
https://www.davefields.com/wp-content/uploads/2015/06/davefeatured.jpg
172
499
davefields
http://www.davefields.com/wp-content/uploads/2018/06/davefields.jpg
davefields
2021-05-10 12:14:52
2021-05-10 12:18:45
Please Vote For Me!