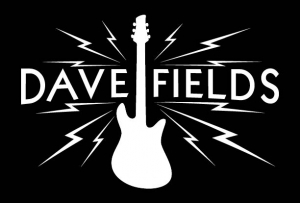 To all my readers and fans,
I must confess, I've been sort of s state of shock during the past weeks. Not just because all the shows have been curtailed or because not just the music business but the whole world has come to a halt, but because we are all facing as a human race what can be called a modern "911" health crisis. With the exception of the Spanish flu, we haven't been in this situation in modern times.
I've been focusing on my family, glued to the TV and not focusing on music. Being that my family and I live in lower Manhattan, we are arguably in the center of the hot zone. I will say that I am not scared or worried about staying in NYC. Even though I have seen many of my fellow New Yorkers not observe social distancing like they should. New Yorkers are resilient and being that I was born and raised here (also in NJ!) I will not be scared away.
I WILL BE SENDING OUT AN ANNOUNCEMENT SOON ABOUT DAVE FIELDS FACEBOOK LIVE OR OTHERWISE SHOWS
Also, I will be making an announcement HOPEFULLY soon about the CD release date for my upcoming CD FORCE OF WILL.
THE FOLLOWING SHOWS HAVE BEEN CANCELED:
Apr 3rd Lyran, Rockford IL
Apr 4th Knuckledown Saloon, Madison WI
Apr 5th Viking Club Moline IL
Apr 9th Victors, 500 Commerce St Hawthorne NY
Apr 11th The Soundbank, Pheonixville PA
Apr 16th Stanhope House
Apr 23rd Debonair Music Hall, Teaneck NJ
Apr 24th Daddy Jacks
Apr 25th Nelson's Candies, Wilton NH
I will stay in touch, thanks for reading this. I know that WE WILL GET THROUGH THIS.
Please, please, stay safe during these most challenging times. I am sending my prayers to each and every one of you.
Huge hugs (from six feet!)
-Dave
Dave Fields Plays
Fodera Guitars
www.fodera.com
http://www.davefields.com/wp-content/uploads/2015/06/davefeatured.jpg
172
499
davefields
http://www.davefields.com/wp-content/uploads/2018/06/davefields.jpg
davefields
2020-03-25 19:12:05
2020-03-25 19:12:05
We will get through this