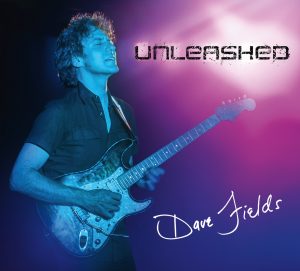 Wow… lots of news!
THURSDAY IS THE BIG CD PARTY AT MEXICALI LIVE!
I'm so excited! THIS Thursday March 9th is my big "Unleashed" CD party at MEXICALI LIVE 1409 Queen Anne Rd Teaneck NJ 8pm with opening act the amazing Rosie G and Friends and special guest "soustress" Ariana Gates! PLUS, the band that's on all my CDs: Kenny Soule – drums, Erick Boyd – bass, Vlad Barsky
For tickets click here: TICKETS
Friday is my big CD Party at Daddy Jacks New London CT!
Friday March 10th I return to Daddy Jacks 181 Bank St New London CT for my big "Unleashed" CD Party. Featuring The Ferocious Band: Lee Jeffryes – drums and RK Scott – bass with special guest, blues rock soul sensation Tara Layne on vocals! Proprietor of Daddy Jack's, Jack Chaplin, cooks with huge love. You can taste his passion of in every bite of his food not to mention his brick oven margarita pizza is the best in the world
https://www.facebook.com/Daddy-Jacks-295107657345193/
UNLEASHED AT #9 ON THE RMR TOP 50 BLUES ROCK CHARTS AND #25 ON LIVING BLUES!
At the time of me writing this newsletter "Unleashed" is #9 on The Roots Music Report Top 50 Blues Rock Charts and #25 on The Living Blues Charts. I'm so happy with all the airplay that "Unleashed" has been getting!
New Videos
Check out my new video of the single from my new CD "Unleashed" entitled
CHILD OF THE WORLD shot live!
https://youtu.be/jx4sQgvbrrw
Anticipating You VIDEO
Here is the video recorded live of first cut of my new CD "UNLEASHED" Anticipating You:
https://youtu.be/bB4JzTMzdd8
Check out this recent interview that I had with Richard L'Hommedieu from Making A Scene:
THANKS FOR CONTINUING TO MAKE ME #1 IN BLUES NYC ON REVERBNATION!
Check out the interview of me in the latest issue of Big City Rhythm And Blues Magazine by Guy Powell
Reviews
The new ones keep coming in!
http://www.davefields.com/reviews/
UNLEASHED is available!
http://www.cdbaby.com/davefields5
Coming Up For Dave Fields
Mar 11th THE FAR SIDE TAVERN Hoboken NJ
Mar 15th SONA 13 Morristown NJ 5:30-8pm
Mar 29th AMERICAN TRASH NY NY 8pm-midnight
Apr 7th KIEV HILTON Kiev Ukraine
UNLEASHED CD PARTIES
Mar 9th MEXICALI LIVE Teaneck NJ 8pm TICKETS
Mar 10th DADY JACKS New London CT 8:30pm
Mar 17th LAUNDROMAT BAR Morristown NJ 7:30-10pm
Mar 30th VICTORS Hawthones NY
Apr 13th RIVARA'S Fair Lawn NJ 10pm (acoustic CD Party!)
Apr 15th ROBIN'S NEST Linden NJ 9pm
Apr 21st 12 GRAPES Peekskill NY 9pm
Apr 27th STANHOPE HOUSE Stanhope NJ 7pm
I hope to see you at one of my shows!
-Dave
http://www.davefields.com/wp-content/uploads/2015/06/davefeatured.jpg
172
499
davefields
http://www.davefields.com/wp-content/uploads/2018/06/davefields.jpg
davefields
2017-03-06 13:29:21
2017-03-06 13:29:21
UNLEASHED CD Party at Mexicali Live Thursday!