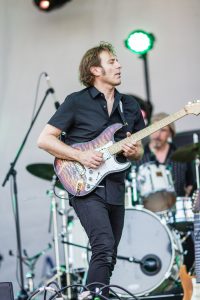 (Dave Fields at DOGWWOD FESTIVAL, Atlanta GA Photo Barry Eugene @flexfocusphotography)
Phew, the birthday week of shows is finished and its onto the next round of shows. This week I'm SOOOOO excited because Norwegian drummer Kåre Amundsen will be joining me here in NYC and I get to share his "amazingnous" with all my US friends!
This Friday April 27th I return for my once a month "residency" at STANHOPE HOUSE 45 Main St Stanhope NJ. Kåre Amundsen and Buddy Allen will be joining me as well as special guests Matt and Jon Klein. We will be in the small cabaret room for an intimate night of blues – rock and soul!
Some exciting news is coming of which I will be making an announcement soon!!
Coming Up For Dave Fields
May 2nd NEW LONDON CT Blues In The School
May 4th ROCKFORD IL Blues In The Schools
May 4th LYRAN SOCIETY Rockford IL
May 5th THE FLATTED FIFTH Bellevue Iowa
May 6th THE VIKING CLUB Moline IL
May 10th CLUB BONAFIDE NY NY
May 11th 12 GRAPES Peekskill NY
May 12th DADDY JACKS New London CT
May 18th STANHOPE HOUSE Stanhope NJ
May 24th OHIO BIKE WEEK Sandusky OH
I hope to see you soon!
-Dave
http://www.davefields.com/wp-content/uploads/2015/06/davefeatured.jpg
172
499
davefields
http://www.davefields.com/wp-content/uploads/2018/06/davefields.jpg
davefields
2018-04-25 13:26:52
2018-04-25 13:26:52
Stanhope House This Friday!