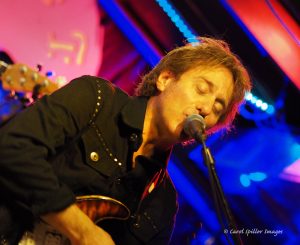 Big Birthdays Shows This Week!
(Dave Fields at RUSTY NAIL, Wilmington NC Photo Carol Spiller)
Hi Everyone!
Wow, it's been a lot of traveling! I've been from Norway to Atlanta and NC. This week however I will be in the Tristate area with Three Big Birthday Shows.
This Thursday Apr 19th I will be starting the celebration at VICTORS 500 Commerce Ave Hawthorne NY with my fellow Aries Roger Z! Bring your axe!
Friday Apr 20th SALUGGI'S EAST 399 Grand St NY NY 10pm will be my official Dave Fields birthday bash featuring fellow Aries Robin Bacote and Kirsten Thein. I'm so excited to have with me Chris Stefanetti who was the bassist I played with all through my years at Berklee College of Music. The amazing Kenny Soule will also be with us! BRING YOUR AXE!
Saturday Apr 21st DADDY JACKS 181 Bank St New London CT 8:30pm will mark the end of the birthday week of shows. Kenny Soule and Chris Stefanetti will also be with me. Daddy Jack's has the best brick oven pizza and is a down to earth blues joint. Chef Jack Chaplin will wow you with his cooking. You can taste the love in every bight!
Coming Up For Dave Fields
Apr 27th STANHOPE HOUSE Stanhope NJ
May 2nd NEW LONDON Blues In The School
May 4th ROCKFORD IL Blues In The Schools
May 4th LYRAN SOCIETY Rockford IL
May 5th THE FLATTED FIFTH Bellevue Iowa
May 6th THE VIKING CLUB Moline IL
May 10th CLUB BONAFIDE NY NY
May 11th 12 GRAPES Peekskill NY
May 12th DADDY JACKS New London CT
May 18th STANHOPE HOUSE Stanhope NJ
May 24th OHIO BIKE WEEK Sandusky OH
I hope to see you soon!
-Dave
http://www.davefields.com/wp-content/uploads/2015/06/davefeatured.jpg
172
499
davefields
http://www.davefields.com/wp-content/uploads/2018/06/davefields.jpg
davefields
2018-04-18 11:53:26
2018-04-18 11:53:26
Big Birthdays Shows This Week!