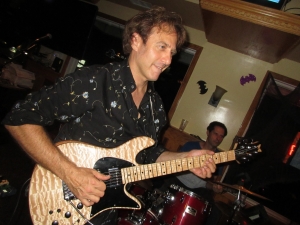 (Dave Fields and Rudy Feinauer – Photo Victor's Hawthorne NY)
Hi everyone! It's not a crazy Dave Fields week but a fun one none the less!
This Saturday May 4th I will be back at BLUE HORSE RESTAURANT, 247 Raritan Ave, Highland Park NJ 7pm for a benefit. Featuring: Andy Huenerberg and Lee Jeffryes!
http://www.thebluehorserestaurant.com
Coming Up For Dave Fields:
May 10th Black Eyed Sally's, Hartford CT
May 16th Stanhope House, Stanhope NJ (With Mr B)
Prog-rock band! With Jay Dittamo, Kendall Scott and Vince Puryear
http://www.ticketfly.com/event/1827260-mr-b-music-bill-bruford-stanhope/
May 18th The Knickerbocker Music Center, Westerly RI
https://knickmusic.com/events/2019/5/18/dave-fields
May 25th Daddy Jacks, New London CT
June
1st Blue Moon Café
7th Stanhope House, Stanhope NJ
8th Blue Horse, Highland Park NJ
14th Flatted Fifth, Bellevue IA
15th Balloon & Blues Festival, Madison WI
I hope to see you soon!
-Dave
Dave Fields Plays
Fodera Guitars
www.fodera.com
http://www.davefields.com/wp-content/uploads/2015/06/davefeatured.jpg
172
499
davefields
http://www.davefields.com/wp-content/uploads/2018/06/davefields.jpg
davefields
2019-04-30 12:12:02
2019-04-30 12:12:02
Blue Horse Highland Park NJ Sat May 4th