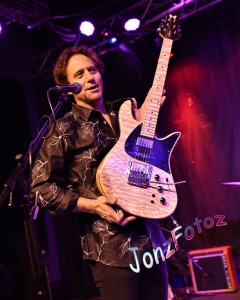 (Dave Fields at Debonair Music Hall – Photo Jonz Fotoz)
Hello everyone! This week I only have one show but it's a cool show for al my Connecticut friends!
Friday May 10th Black Eyed Sally's, 350 Asylum St Hartford CT
I return to Hartford CT's iconic blues bar! Featuring Liviu Pop and Erick Boyd!
http://www.blackeyedsallys.com/event/dave-fields-band/?instance_id=21228
Coming Up For Dave Fields:
Thursday May 16th Stanhope House, 45 Main St Stanhope NJ (With Mr B)
Prog-rock band! With Jay Dittamo, Kendall Scott and Vince Puryear featuring the music of Bill Bruford and beyond!
This is the side project that I just became involved with. Don't miss our first show!
http://www.ticketfly.com/event/1827260-mr-b-music-bill-bruford-stanhope/
Friday May 17th Tambour, 652 5th Ave (corner of 19th St) Brooklyn NY
Brooklyn NY's coolest wine-bar music venue featuring the amazing delights of chef Thomas!
With the amazing Nick Difrisco on drums and bass whiz Joey Lauricella.
https://www.tambourbar.com
Saturday May 18th The Knickerbocker Music Center, 35 Railroad Ave Westerly RI
This is the make up show after being snowed out this past January. I will have special guest, The Belting Bad Man Dan Cazio!
https://knickmusic.com/events/2019/5/18/dave-fields
Saturday May 25th Daddy Jacks, 181 Bank St New London CT
New London's most amazing blues and food venue! I will have special guest Trish Anderson!
June
1st Blue Moon Café
7th Stanhope House, Stanhope NJ
8th Blue Horse, Highland Park NJ
14th Flatted Fifth, Bellevue IA
15th Balloon & Blues Festival, Madison WI
I hope to see you soon!
-Dave
Dave Fields Plays
Fodera Guitars
www.fodera.com
http://www.davefields.com/wp-content/uploads/2015/06/davefeatured.jpg
172
499
davefields
http://www.davefields.com/wp-content/uploads/2018/06/davefields.jpg
davefields
2019-05-07 11:12:59
2019-05-07 11:12:59
Black Eyed Sally's Hartford CT May 10th