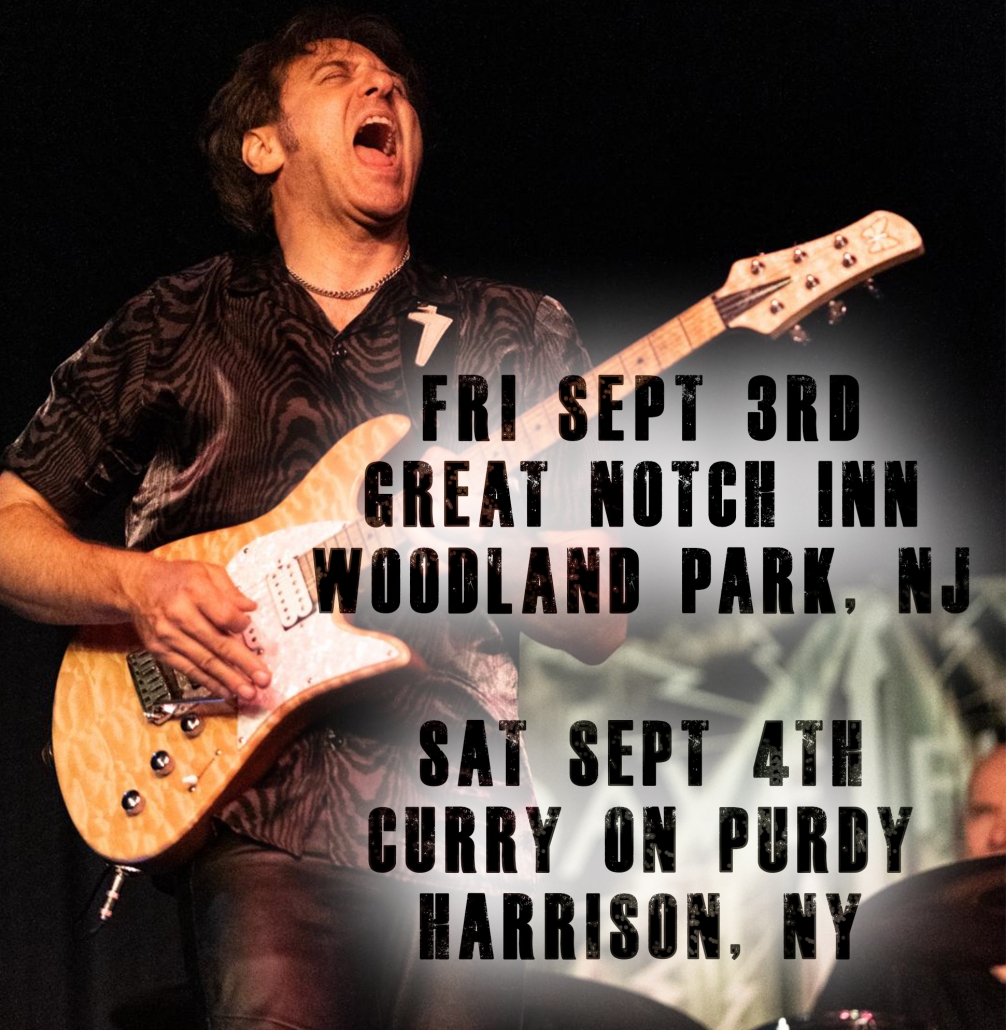 (Photo Tom Kaszuba)
Hi Everyone!
TODAY IS THE LAST DAY TO VOTE FOR ME for best independent Blues Rock: BAND, CD AND SONG for "Force of Will" by MakingAScene.org. at this link!
https://www.makingascene.org/independent-blues-awards-2021-vote-now/
Friday Sept 3rd THE GREAT NOTCH INN 400 US Route 46, Woodland Park NJ
MY FIRST EVER SHOW AT THE GREAT NOTCH! Wow, I love this place. It's the ultimate blues bar complete with motorcyclists and set in an old log cabin! Featuring Don Guinta/drums and Andy Huenerberg/bass. I'M VERY EXCITED ABOUT PLAYING HERE!
https://www.facebook.com/Great-Notch-Inn-45741843010/
Saturday Sept 4th CURRY ON PURDY 7 Purdy St, Harrison NY I will be a special guest with Roger Zee!. Its going to be amazing reuniting with my pal Roger Zee and the amazing Rudy Feinauer. Its been a year and half since the three of us have played together and its going to be a special reunion! It's a jam session so bring your axe! Singers please bring your own microphone
https://curryonpurdy.com
Lastest Video
Here is my latest video from my show at The Blues and Gastro Fest in Tusnad Romania:
LET'S GO DOWNTOWN featuring: Liviu Pop/drums and Tony Tino/bass:
https://youtu.be/1em-vNvHgk8
Upcoming Shows
Sept 11th VILLA CAPRI 51 W Court St, Doylestown PA 7pm
Sept 19th BITTER END ALL STAR JAM 147 Bleecker St NY 10pm
Sept 26th SKIPFEST 55 George St, Allendale NJ AAF featuring Dave Anderson and Thierry Arpino 4pm
Oct 2nd TRIAD THEATER West 72nd St NY NY 7pm
Please check out my Spotify page:
https://promocards.byspotify.com/share/d05e025c162a9fe110d91248b0798da8a78c66ed
Please everyone, stay safe, sending much love.
-Dave
Dave Fields Plays
Fodera Guitars
http://www.fodera.com
D'Addario Strings
Dave Fields Artist Page
Mooer Pedals
http://www.osiamo.com/Dave-Fields
Redplate Amps
https://www.redplateamps.com
https://www.davefields.com/wp-content/uploads/2015/06/davefeatured.jpg
172
499
davefields
http://www.davefields.com/wp-content/uploads/2018/06/davefields.jpg
davefields
2021-08-30 12:23:22
2021-08-30 12:23:22
Great Notch and Harrison NY