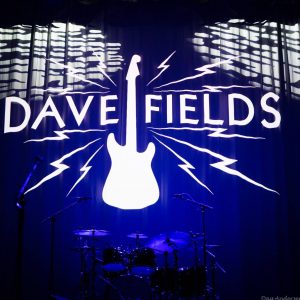 (Dave Fields at SINUS Bodø Norway – photo Kåre "Lefty" Amundsen)
Hey!
Again, I'm writing you this email from my iPad here in snowy Norway and with Europe gripped in the icy claws of a cold spell, it's EXTRA cold here! By the time some of you are reading this I will be on the plane headed back to NYC. Even though the past two weeks were absolutely amazing I'm glad to be coming home.
Wow…… the shows we did at SINUS in Bodø Norway and LYSTGAARD RESTAURANT Skjerstad Norway were amazing if I do say so myself. Bassist Trond Hansen and drummer Kåre "Lefty" Amundsen were thunderous. I have to send a special shout out to Kåre Amundsen, wow…. he's was THUNDEROUS! He will be in the US with me for my upcoming shows April 27th – May 6th. You have to check him out!
THIS WEEK THE SHOWS CONTINUE, Lucky Peterson
This Thursday March 8th I will be back at RIVARA'S 6-18 Maple Ave Fair Lawn NJ for a special Solo acoustic show. Special guest Rosey G! www.rivarasfairlawn.com
Friday March 9th I will be back at TWISTED TAIL 217 South 2nd St Philadelphia PA
with Buddy Allen on bass and Lee Jeffryes on drums. www.thetwistedtail.com
Wow, I gotta pinch myself, Saturday March 10th DADDY JACKS 181 Bank St New London CT will be my band Featuring the legend, LUCKY PETERSON! WOW! Buddy Allen and Lee Jeffryes will be also be with us!
Can't wait!!!!
Coming Up For Dave Fields
Mar 14th THE IRON HORSE 4pm Daytona Beach FL
Mar 15th DESTINATION DAYTONA 3pm
Mar 22nd WNTI CENTENARY COLLEGE 6:45pm
Mar 23rd STANHOPE HOUSE
Mar 24th SALUGGI'S EAST NY NY
Mar 28th Depart for Norway West Coast Tour
Mar 29th GRÅ BAR Trondheim NO
Mar 30th Silverfox Molde
Mar 31st Easter Blues Festival VALLDAL NO
Apr 1st SMUTTEN Ålesund NO
Apr 5th FJORDLINE BLUES CRUISE Bergen NO
Apr 6th FJORDLINE BLUES CRUISE Bergen NO
Apr 7th BLUENOTE Sandefjord NO
I hope to see you soon!
-Dave
https://www.davefields.com/wp-content/uploads/2015/06/davefeatured.jpg
172
499
davefields
http://www.davefields.com/wp-content/uploads/2018/06/davefields.jpg
davefields
2018-03-07 22:41:44
2018-03-07 22:41:44
BIG US SHOWS and Lucky Peterson!