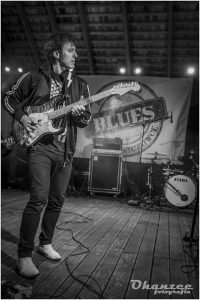 (Dave Fields at Blues Lesniczowce Mirachowa Poland)
I'm back from my family vacation and it was a blast! It's always amazing to come back to a week of shows! This upcoming week is going to be a busy summer Dave Fields week of shows:
This Monday Aug 7th I will be the special guest with Rich Borge and JB Lessen at THE HILLTOP TAVERN 50 Essex St Lodi NJ at 8pm. Bring your axe!
https://www.facebook.com/The-Hilltop-Tavern-190948388550/
Thursday Aug 10th 9-12pm I will be with my band at LAUNDROMAT BAR 4 DeHart St Morristown NJ featuring Andy Huenerberg and Mark Feldman
http://www.thelaundromatbar.com
Friday Aug 11th DADDY JACK'S! 181 Bank St New London CT 8pm! I just got a great review in the local magazine Sound Waves http://www.swaves.com
Aug 12th LIVE from CENTERSTAGE 17 Shad Hole Rd Dennisport MA 8pm
LIVE VIDEO SHOOT AND SHOW!!!
https://livefromcenterstage.com
*Please note my show at AMERICAN TRASH that was originally scheduled for this Wednesday has been moved to next Wednesday Aug 16th.
Phew! That's it! Its gonna be FUN!!!
Coming Up For Dave Fields
*Aug 16th AMERICAN TRASH NY NY
Aug 18th TWISTED TAIL Philadelphia PA
Aug 25th THE RUSTY NAIL Wilmington NC
Sept 3rd "HOPE FEST" Stanhope NJ
I hope to see you soon at one of my shows!
-Dave
https://www.davefields.com/wp-content/uploads/2015/06/davefeatured.jpg
172
499
davefields
http://www.davefields.com/wp-content/uploads/2018/06/davefields.jpg
davefields
2017-08-07 01:47:57
2017-08-07 01:47:57
4 Shows this week!