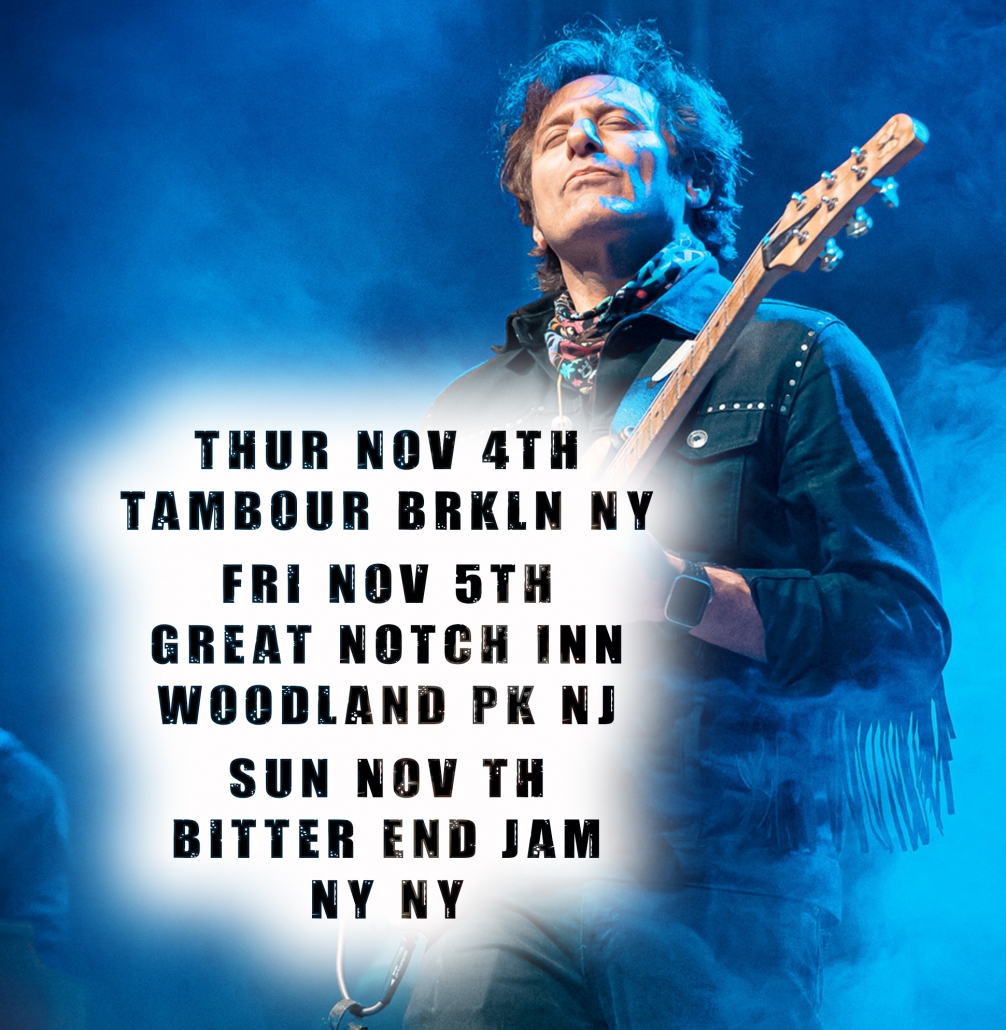 (Photo Adrian Mociulschi)
I Hope everybody had a fun Halloween! I'm excited to have three amazing shows this week!
Thursday November 4th TAMBOUR 652 5th Ave Brooklyn NY 6-10pm My Thursday residency continues at my favorite Brooklyn NY music venue/restaurant. SPECIAL GUEST CLIFF BRANCH! Featuring: Nick DiFrisco/drums and Joey Lauricella/bass. Don't miss the amazing cooking of Chef Adam Torres!
http://tambournyc.com
Friday Nov 5th GREAT NOTCH INN 400 RT 46 West Woodland Park, NJ 8pm. I'm so excited to be coming back to the Great Notch! Featuring: Andy Huenerberg/bass and Don Guinta/drums!
https://www.facebook.com/Great-Notch-Inn-45741843010/
Sunday Nov 7th BITTER END, All Star Jam 147 Bleecker St NY NY 9:30pm. THE LAST JAM WAS GREAT! BRING YOUR AXE!
https://bitterend.com/#/events
I KNOW I KEEP WRITING THIS! Please subscribe to my YouTube channel! The 1,000th subscriber will get a Dave Fields Tee shirt and signed Force of Will CD!
https://www.youtube.com/channel/UC2kCf9JedeCUV8d8Pe_KXQQ
Here is the link to my latest Spotify playlist Dave Fields LIVE
https://open.spotify.com/playlist/0iI4Tz9XnC7nBDEC7r1u7U?si=f304def8ab6045cd
Dave Fields Guitar Master Class/Lessons
Guitar players, I'm putting together a guitar master class for some time toward the end of the year of early 2022 AND I have developed a lesson plan for anyone interested in studying with me. I would be very excited to pass on what I have learned. If any of you are interested, please reach out to me at: davefieldsmusic@gmail.com
Upcoming Shows
Nov 27th TRIAD THEATER West 72nd St NY NY 7pm
This is a big Dave Fields Band show sponsored by WillJam Productions (Buzz Willis and Robert "Kool" Bell from Kool and the gang! Special guests Ty Stephens and Tina Mazyck!
https://www.instantseats.com/index.cfm?fuseaction=buy.event&eventID=4A78D00D-FD51-35B8-DEBF0B1129D2FDAE
Dec 1st AMERICAN TRASH special guest with Mike Rodbard 1471 1st Ave NY NY
Dec 2nd STANHOPE HOUSE special guest with The Stanhope House ALL STARS! 45 Main St Stanhope NJ
I hope to see you at one of my shows! Stay safe
-Dave
https://www.davefields.com/wp-content/uploads/2015/06/davefeatured.jpg
172
499
davefields
http://www.davefields.com/wp-content/uploads/2018/06/davefields.jpg
davefields
2021-11-01 13:16:19
2021-11-01 13:16:26
3 Amazing Shows This Week!