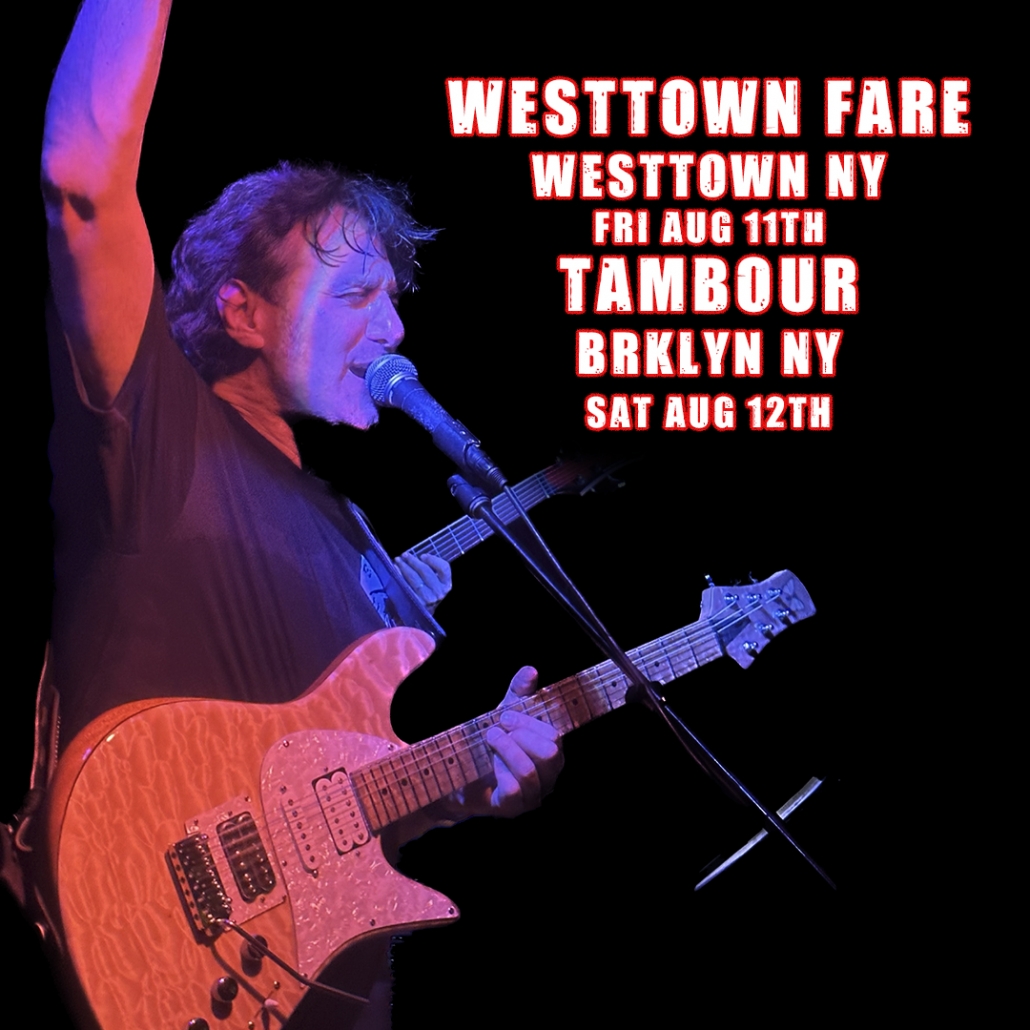 (Photo Heather Hill)
Hi Everyone!
Aug 11th Westtown Fare, 795 NY-284, Westtown NY special solo show 7pm
I LOVE WESTTOWN FARE! The quaint upstate NY country setting is matched by chef Steve Ernst AMAZING menu! It's always a fun night!
https://westtownfare.com/
This Saturday August 12th, I'm back at Tambour Jazz and Blues Lounge 652 5th Ave, Brooklyn NY, for another night of light jazz and blues. Featuring legendary tenor sax player Bob Franceschini, Joey Lauricella/bass, Nick DiFrisco/drums AND special guests including Henry Gardner!
https://www.tambournyc.com/
WEEKLY VIDEO!
Dave Fields Blues Rock Experience Aug 19th
Fodera Guitars artist and 2012 NY Blues Hall of Fame inductee Dave Fields will be for the first time ever at Shawn's Crazy Saloon 350 Belleville Tpke, North Arlington NJ 8pm.
Featuring: Lee Jeffryes, Mike Todd and special guests TBA 8pm
https://www.shawnscrazysaloon.com/
https://youtu.be/u3-4Z-UaYXM
Coming Up
Aug 19th Shawn's Crazy Saloon, 350 Belleville Tpke, North Arlington NJ
https://www.shawnscrazysaloon.com/
Sept 9th Pickett's, 2208 Millburn Ave, Maplewood NJ 7pm
https://pickettsvillage.bar/
Sept 10th SKIPFEST Dave/Burr Band! Trinity Episcopal Church, 55 George St, Allendale NJ 7pm. Featuring: The amazing Burr Johnson/guitar, Ray Levier/drums and John Toscano/bass
https://www.facebook.com/SkipFestMusic/
Sept 15th Theodore's, 201 Worthington St, Springfield MA
https://theodoresbbq.com/
Nov 17th Stanhope House, 45 Main St Stanhope NJ
More shows to come! New CD is in the works!
Stay safe! Much love.
-Dave
#davefieldsmusic
@davefields
http://www.davefields.com/wp-content/uploads/2015/06/davefeatured.jpg
172
499
davefields
http://www.davefields.com/wp-content/uploads/2018/06/davefields.jpg
davefields
2023-08-07 15:12:58
2023-08-07 15:12:58
Westtown NY and Brooklyn