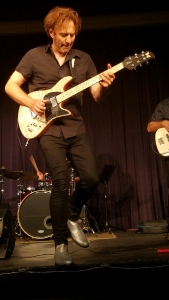 Due to rain, tonight's Sweet Sounds Downtown Festival will be tomorrow, Wednesday July 24th 7pm featuring Lee Jeffryes and Erik Boyd.
https://www.westfieldtoday.com/index.php?option=com_easyblog&view=entry&id=728&Itemid=214
Friday July 26th I return to Daddy Jacks, 181 Bank St New London CT for something different from when I usually play there, a night of light jazzy blues. Featuring Tom DeFaria and Buddy Allen.
Saturday July 27th I will be doing my first ever show at Nelson's Candies, 65 Main St Wilton NH featuring Liviu Pop and Buddy Allen!
https://nelsonscandymusic.com
Coming Up for Dave Fields
August
1st Stanhope House, Stanhope NJ MR B prog rock show
2nd Blue Horse, Highland Pk NJ
3rd Special guest appearance at Intl Blues Day with Johnny Childs
3rd Tambour 1 YEAR ANNIVERSARY FODERA GUITAR ARTIST PARTY!
Bring your axe!
I hope to see you soon!
-Dave
http://www.davefields.com/wp-content/uploads/2015/06/davefeatured.jpg
172
499
davefields
http://www.davefields.com/wp-content/uploads/2018/06/davefields.jpg
davefields
2019-07-23 17:34:11
2019-07-23 17:34:11
Westfield Wed, Daddy Jacks and Nelson's Candies