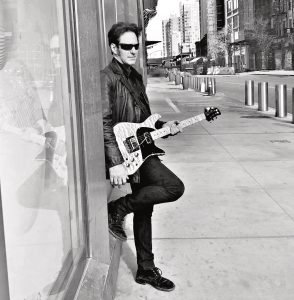 Terror on the Lower East Side
Hello friends
I'm sad to write this. I try to make my newsletters information pieces about events and news happenings with my music. But with what's been happening in my beloved New York City I regrettably have to write about all the chaos that's been happening and I hate to share this with you.
Last night was the most unsettling night that my family and I have experienced since living in the lower east side (which has been since 2002). There were helicopters overhead until early hours of the morning and there were sounds of gunshots/explosions in the distance throughout the night as well. The local Rite Aid was held up by gunpoint and stores in Soho, which is not far from where we live were vandalized and looted. I'm sure most of you have seen this on TV… It's sad and terrifying.
At the risk of sounding political, I call on mayor DiBlasio to issue a curfew until this chaos ends. I ask of him to take control of what's going on and bring law and order back to this amazing city that we all love. Not to mention, there still is a pandemic and all these people congregating in large groups can't help with ending the pandemic. I applaud the peaceful demonstrators. The peaceful demonstrations are important. However, we all need and want to move forward with our lives in a healthy way. The turmoil and lack of social distancing does not help things.
I pray for the family of George Floyd… Racism and police brutality cannot be tolerated in any way and it has to stop. At the same time, I honor those police officers and first responders who put their lives on the line every day during these horrific times we are living in. I know in my heart that WE WILL prevail over the virus and the chaos that is happening and a better world will emerge. I truly believe its starts with us. Let's all live our lives in a loving way. Love always wins.
You don't have to agree with me, this is just my observation.
I'm sending my prayers and love to each and every one of you.
Now let me get off of my soap box!
Here is a link to my latest video FORCE OF WILL. Shot entirely on the lower east side by Judy and Jasper Fields. Please check it out and please subscribe to my YouTube channel if you haven't done so already! The 500th subscriber will receive a free Dave Fields tee shirt.
https://www.youtube.com/davefields
FORCE OF WILL will be released July 3rd. I can't wait!!!
Thank all of you who saw my last live stream To All My Gemini Friends.
Please everyone safe and healthy. I miss seeing all of you.
-Dave
Dave Fields Plays
Fodera Guitars
www.fodera.com
http://www.davefields.com/wp-content/uploads/2015/06/davefeatured.jpg
172
499
davefields
http://www.davefields.com/wp-content/uploads/2018/06/davefields.jpg
davefields
2020-06-01 13:56:00
2020-06-01 13:56:00
Terror on the Lower East Side