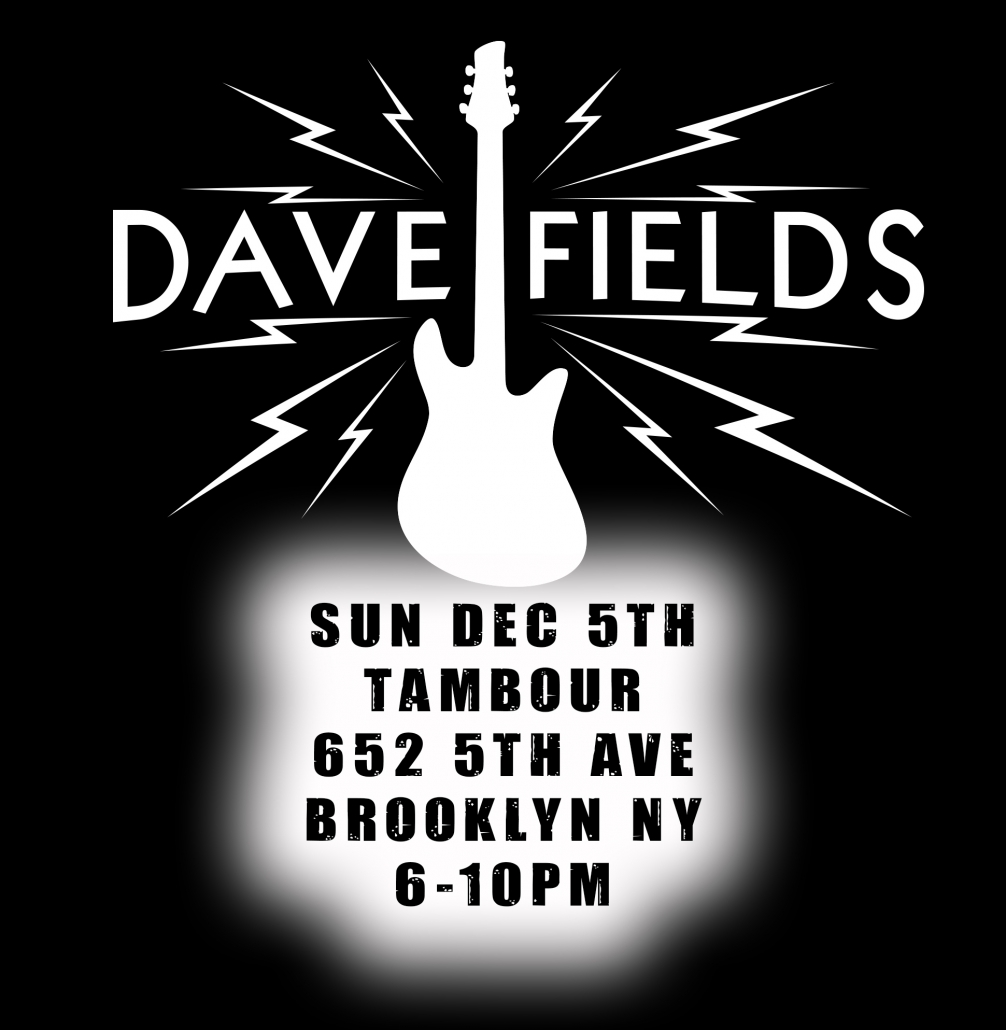 Hi Everyone!
Happy Chanukah to all my Jewish friends and I hope everyone had a happy Thanksgiving!
There's only one Dave Fields show this week:
Sunday Dec 5th TAMBOUR 652 5th Ave Brooklyn NY 6-9pm Special Sunday show at Brooklyn NY's most prolific music-restaurant-wine bar! Featuring: Nick DiFrisco/drums and Joey Lauricella/bass AND the amazing cooking of Chef Adam Torres!
http://tambournyc.com
Coming Up:
Dec 8th AMERICAN TRASH jam special guest with Mike Rodbard 1471 1st Ave NY NY
Dec 9th TAMBOUR 652 5th Ave, Brooklyn NY 6-10pm
Dec 11th SAHADI'S 34 35th St, Brooklyn NY (At Industry City)
Dec 17th BIG aLICe Industry City, Brooklyn NY special guest with Joey Lauricella
Dec 18th SOPAC One SOPAC Way, South Orange NJ with Mike Griot Presents! https://www.sopacnow.org/events/mike-griot-presents/
Happy Holidays! Stay safe, much love!
-Dave
http://www.davefields.com/wp-content/uploads/2015/06/davefeatured.jpg
172
499
davefields
http://www.davefields.com/wp-content/uploads/2018/06/davefields.jpg
davefields
2021-11-29 01:05:49
2021-11-29 01:05:49
Tambour Sunday Dec 5th