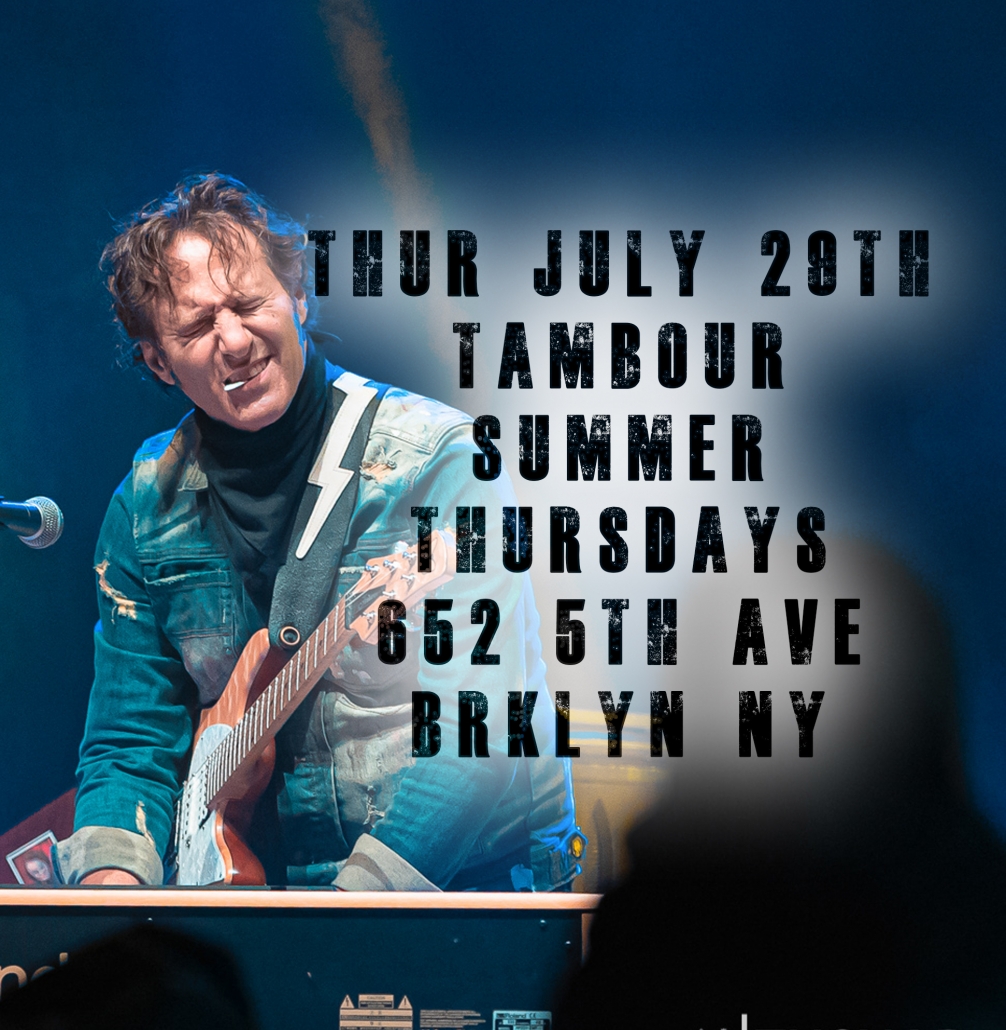 (Photo Adrian Mociulschi)
This Thursday July 29th Tambour Summer Thursday's with Dave Fields continues at Tambour 652 5th Ave NY NY 6-9pm This week's special guest is DAVE PHELPS. featuring: Joey Lauricella/bass, Nick Difrisco/drums and Bob Franceschini/sax.
It's been a few years since Dave and I have shared the stage but when the two of us get together, the sparks fly! Join us for an intimate evening of light – low volume jazz/blues/rock.
Tambour is the coolest music/wine bar/restaurant in park Slope Brooklyn that showcases the amazing culinary designs of Chef Adam Torres's! He will rock your world.
https://www.tambournyc.com
The Voting Ends Soon!
Please vote for me for best independent Blues Rock: BAND, CD AND SONG for "Force of Will" by MakingAScene.org. at this link!
Latest Videos
Here is video from my show at The Blues and Gastro Fest in Tusnad Romania:
https://youtu.be/scP5V2dRsqc
Upcoming Shows
Aug 11th NORWICH ARTS CENTER 62 Broadway Norwich CT
Aug 12th TAMBOUR 652 5th Ave Brooklyn NY
Aug 26th TAMBOUR 652 5th Ave Brooklyn NY
Sept 26th SKIPFEST 55 George St, Allendale NJ AAF featuring Dave Anderson and Thierry Arpino
Oct 2nd TRIAD THEATER West 72nd St NY NY
Please check out my Spotify page:
https://promocards.byspotify.com/share/d05e025c162a9fe110d91248b0798da8a78c66ed
Stay safe!
-Dave
Dave Fields Plays
Fodera Guitars
http://www.fodera.com
D'Addario Strings
Dave Fields Artist Page
Mooer Pedals
http://www.osiamo.com/Dave-Fields
http://www.davefields.com/wp-content/uploads/2015/06/davefeatured.jpg
172
499
davefields
http://www.davefields.com/wp-content/uploads/2018/06/davefields.jpg
davefields
2021-07-26 13:38:57
2021-07-26 13:39:22
Phelps and Fields this Thurs 7-29