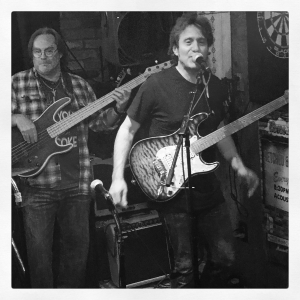 (Dave Fields – Andy Huenerberg, Photo Jeanne Lozier)
This week I get back into gear with three big shows!
Thursday June 14th I will be back for the second year in a row at LACONIA BIKE WEEK at New Hampshire Motor Speedway Loudon NH 2pm FEATURING Trish Anderson on vocals. Also with me will be Andy Huenerberg on bass AND I'm so excited to be reunited with the amazing Tom DeFaria on the drums!
http://www.outlawnation.com/laconia-new-hampshire-speedway/
Friday June 15th I will be headed South on Rt 95 to play at TWISTED TAIL 509 S 2nd St Philadelphia PA 9pm
http://thetwistedtail.com
Then finally, Saturday June 16th, I will head back North on Rt 95 to DADDY JACKS 181 Bank St New London CT 8:30pm with Tom DeFaria and Joey Lauricella on bass SPECIAL GUEST DAN CAZIO! It's going to be a GREAT night!
https://www.facebook.com/Daddy-Jacks-295107657345193/
Coming Up For Dave Fields
June 21st VICTORS HAWTHORNE NY 8pm
June 22nd KEEGANS ALES Kingston NY (w/ Mark Marshall)
June 23rd STANHOPE HOUSE Stanhope NJ
I hope to see you soon!
-Dave
http://www.davefields.com/wp-content/uploads/2015/06/davefeatured.jpg
172
499
davefields
http://www.davefields.com/wp-content/uploads/2018/06/davefields.jpg
davefields
2018-06-12 17:19:56
2018-06-12 17:19:56
LACONIA BIKE WEEK, PHILLY and DADDY JACKS