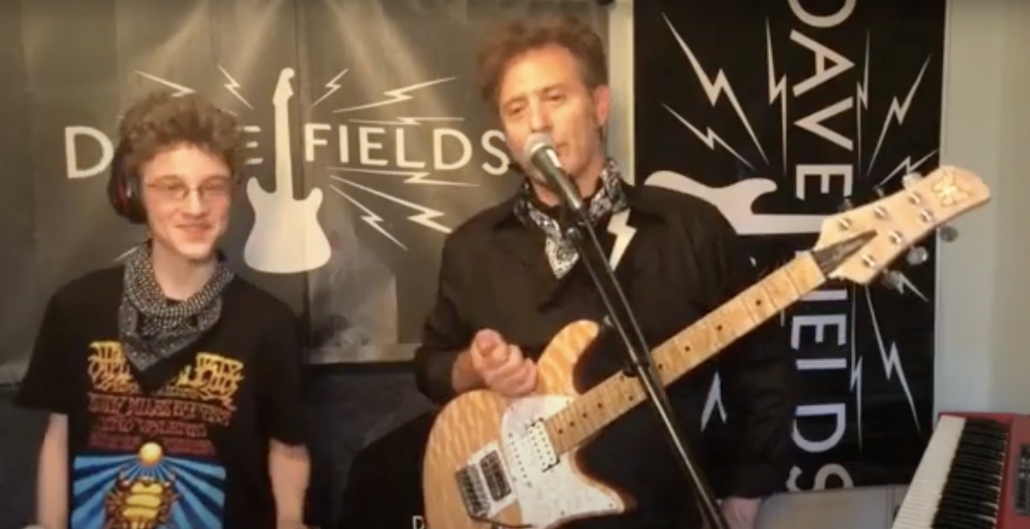 Hi Everyone!
Today is my son Jasper Fields birthday so please everyone wish Jasper happy birthday into the ether! LOL!
I will be busy the next few weeks working with some amazing artists producing their CD's. I will be in touch regarding upcoming shows!
Thank you so much for those of you who checked out my YouTube LIVE CD release party! I want to also thank all the musicians: Buddy Allen – bass, lee Jeffryes – drums and my special guest: Philip Masorti who was accompanied by me dear friend and one of my favorite guitarists, Alan Schwartz.
Here is the link to the video:
https://youtu.be/hyXNw5rHuLQ
Pleaase also check out my latest official video BIG BLOCK
https://youtu.be/v8POqFQ2B8c
There is a new Dave Fields video coming soon!
HERE ARE SOME OF THE WAYS YOU CAN BUY OR STREAM FORCE OF WILL
Physical CD's:
Dave Fields Official Website:
http://www.davefields.com/store/
Amazon:
https://www.amazon.com/s?k=Dave+fields+force+of+will&ref=nb_sb_noss_2
Streaming Services:
Spotify:
https://open.spotify.com/artist/2ZHM1FdVdVfpxzuqRNPVjf?si=Bm5UbmJvQvWIoyZWWbl1cw
Apple Music:
https://geo.music.apple.com/us/artist/dave-fields/4783601?mt=1&app=music
Amazon Music:
https://www.amazon.com/Force-Will-Dave-Fields/dp/B08C9JCHN7
ReverbNation:
Hang in there, the end is in sight, we are going to get through this. Sending much love.
-Dave
Dave Fields Plays
Fodera Guitars
www.fodera.com
http://www.davefields.com/wp-content/uploads/2015/06/davefeatured.jpg
172
499
davefields
http://www.davefields.com/wp-content/uploads/2018/06/davefields.jpg
davefields
2020-10-19 13:18:31
2020-10-19 13:18:31
Happy Birthday Jasper Fields!