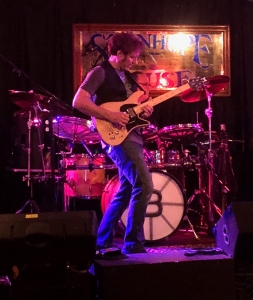 (Dave Fields at Stanhope House with Mr B – Photo Julia Gillies)
Hi everyone!
There are no more Dave Fields shows in June, however July is going to be awesome!
July 10th Norwich Arts Center, Norwich CT the amazing Liviu Pop and Erik Boyd join me for my first ever show in Norwich CT!
https://www.norwicharts.org/events
July 12th Twisted Tail, Philadelphia PA come join me at Philadelphia's premier blues room, featuring Buddy Allen and Lee Jeffryes!
http://thetwistedtail.com
July 17th Gin Fizz Harlem, NY NY I'm very excited about playing in Harlem's newest music venue. I will have an all star lineup with me: special guests Kirsten Thein and Bill Ferns. Opening act Philip Masorti! The amazing Erik Boyd and Kenny Soule will be with us as well.
http://ginfizzharlem.com
July 23rd Westfield NJ, City outdoor concert series! Featuring Buddy Allen and Lee Jeffryes!
July 26th Daddy Jacks, New London CT
July 27th Nelson's Candies, Wilton NH
https://nelsonscandymusic.com
I hope to see you soon!
-Dave
Dave Fields Plays
Fodera Guitars
www.fodera.com
http://www.davefields.com/wp-content/uploads/2015/06/davefeatured.jpg
172
499
davefields
http://www.davefields.com/wp-content/uploads/2018/06/davefields.jpg
davefields
2019-06-25 14:05:21
2019-06-25 14:05:21
Big Upcoming Shows in the Northeast