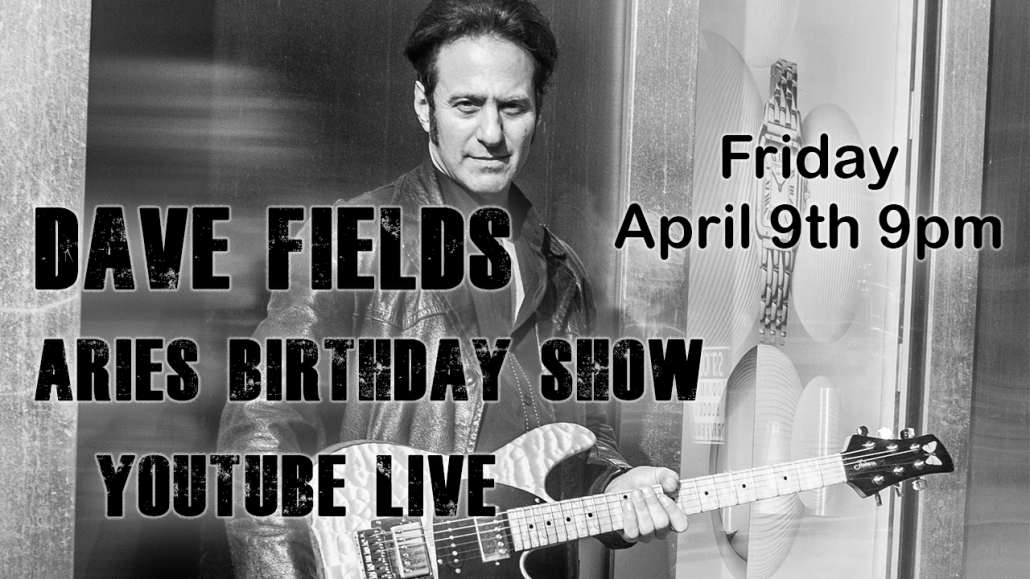 Hi everyone!
I have lots of news! First of all, I got my shot this past week. The coop building I live in offered the Johnson and Johnson shot so when the opportunity arose to get it, I GOT IT! One observation though, being that I had COVID, I had a bad reaction, which I expected. It's nice though to be "one shot" and done. Hopefully it will protect me and other from getting this horrible virus again.
Secondly, I am in the midst of talking to a bunch of venues about live shows so hopefully I will be adding to the list of shows below!
Third… well….! For everyone who saw the live stream from Stanhope house last week, I sincerely apologize, we had a series of technical problems which are now resolved. I plan to do another live stream show with my Stanhope All Star pals soon. I will let you know when that will happen! Despite the problems we had, it was a fun show. I'm disappointed it didn't get out to everyone…
The Aries birthday YouTube live stream will be Friday April 9th at 8pm featuring my band FEROCIOUS: Buddy Allen on bass and Lee Jeffryes on drums streamed live from Al Weber's Lumberyard studio in Nutley NJ.
https://www.youtube.com/watch?v=USze2WYnSL4
Upcoming Shows
April 10th VILLA CAPRI Doylestown PA SOLO SHOW
May 1st DEBONAIR MUSIC HALL Teaneck NJ FORCE OF WILL CD PARTY with band
May 29th CROSSROADS BLUES SOCIETY Rockford Illinois.
Check out my latest video BIG BLOCK live featuring: Buddy Allen/bass, Lee Jeffryes/drum and Vlad Barsky/keys. Shot live at Al Weber's studio in Nutley NJ Jan 2020.
https://youtu.be/kOwL7My0src
Check out my interview of "Neo-Blues" band BLUES PEOPLE.
Please everybody stay safe!!!
Much love!
-Dave
Dave Fields Plays
Fodera Guitars
http://www.fodera.com
http://www.davefields.com/wp-content/uploads/2015/06/davefeatured.jpg
172
499
davefields
http://www.davefields.com/wp-content/uploads/2018/06/davefields.jpg
davefields
2021-03-29 15:39:57
2021-03-29 15:39:57
Big shows next week!