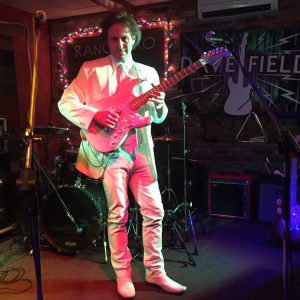 (Dave Fields New Years Eve photo Judy Fields)
Happy 2017!
Dave Fields #1 in NY Reverbnation!
I'm excited to say I'm #1 in NYC Blues in Reverbnation AND I will be a featured artist April 11th (my birthday!)
https://www.reverbnation.com/davefields
Tonight Jan 4th AMERICAN TRASH
I will be back at AMERICAN TRASH 1471 1st Ave NY NY at 8pm as a special guest with Ross Daisomont on bass and Chris Markwood on bass. Bring your axe!
https://www.facebook.com/American-Trash-NYC-120607608017323/
New CD: "UNLEASHED" has Arrived!
YAY!!!!!! I got the CDs! UNLEASHED will officially be out Valentines Day Feb 14th 2017.
UNLEASHED REVIEW
Roger Zee "The Working Musician"
http://theworkingmusician.com/reviews/Unleashed.html
Coming Up For Dave Fields
Wed Jan 11th AMERICAN TRASH 1471 1St Ave NY NY 8pm
Wed Jan 18th SONA THIRTEEN 13 South St Morristown NJ 5:30pm
Jan 31st THE COUNTRY Nashville TN
Happy 2017!
-Dave
http://www.davefields.com/wp-content/uploads/2015/06/davefeatured.jpg
172
499
davefields
http://www.davefields.com/wp-content/uploads/2018/06/davefields.jpg
davefields
2017-01-04 14:02:45
2017-01-04 14:03:21
A Lot Of Exciting News!