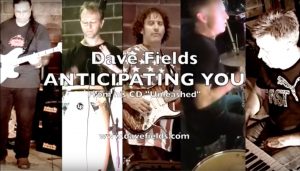 Sneak Preview Video!
Here is a sneak preview video of the first song on my new CD "Unleashed" entitled "ANTICIPATING YOU" recorded and filmed live at Al Weber's studio. This is the video of the actual recording as it went down. Featuring: Kenny Soule/drums, Erik Boyd/bass, Vlad Barsky/keys and Doug Hinrichs/percussion:
https://youtu.be/bB4JzTMzdd8
Underground Live interview with Charles Worrell
Here is an interview that NYC interviewer and host of UNDERGROUND LIVE Charles Worrell did of me this past fall:
https://youtu.be/suQJda11RzQ
Nashville
Right now I'm in Nashville to do a show at THE COUNTRY 110 28th Avenue North Nashville TN as a special guest of Cara Lippman. Performing with me will be Stevie Dee on bass and Brian Czach on drums. THE COUNTRY is an amazing music venue that features the best upcoming Nashville and beyond stars.
http://thecountrynashville.com
After the show I will be headed to Memphis to hang out at The International Blues Challenge (IBC) from Feb 1st – 4th. I cant' wait to see all my friends in the blues world who come to this important blues world event. You can always feel the electricity in the air as you walk down Beale St during the IBC's! Hopefully I will see you there!
UNLEASHED REVIEWS
Europe Reviews
By Eric Schuurmans (Rootstime)
http://www.rootstime.be/index.html?http://www.rootstime.be/CD%20REVIEUW/2017/JAN1/CD68.html
By Philip Verhaege (Keys and Chords)
http://www.keysandchords.com/album-review-blog/dave-fields-unleashed
US Reviews
By Chris Spector (Midwest Records)
http://www.midwestrecord.com/MWR1179.html
By Roger Zee (The Working Musician)
http://theworkingmusician.com/reviews/Unleashed.html
"UNLEASHED"COMING OUT IN TWO WEEKS!
UNLEASHED will officially be out Valentines Day Feb 14th 2017.
Coming Up For Dave Fields
Jan 31st THE COUNTRY Nashville TN
Feb 1st-4th I will be attending the International Blues Contest in Memphis TN!
Feb 8th SONA THIRTEEN Morristown NJ 5:30pm
Feb 11th DADDY JACKS New London CT (weather permitting)
Feb 16th OWL PUB at RIVERA'S Fair Lawn NJ
Mar 1st AMERICAN TRASH NY NY
UNLEASHED CD PARTIES
Mar 9th MEXICALI LIVE Teaneck NJ 8pm TICKETS
Mar 10th DADY JACKS New London CT 8:30pm
Mar 30th VICTORS Hawthorne NY 8:30pm
Apr 21st 12 GRAPES Peekskill NY 9pm
Apr 27th STANHOPE HOUSE Stanhope NJ 7pm
-Dave
http://www.davefields.com/wp-content/uploads/2015/06/davefeatured.jpg
172
499
davefields
http://www.davefields.com/wp-content/uploads/2018/06/davefields.jpg
davefields
2017-01-28 19:47:41
2017-01-28 19:48:01
New Dave Fields Sneak Preview Video!