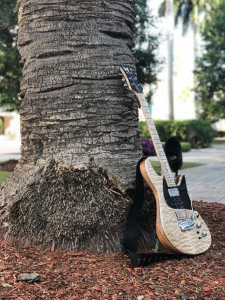 (Photo Jasper Fields)
Upcoming Shows!
Hi Everyone!
No shows for this week because I'm on a family vacation. March, however, is looking like it's going to be a great month for Dave Fields shows:
Coming Up For Dave Fields
Mar 1st TAMBOUR, Brooklyn NY
Mar 2nd THE BLUE HORSE, Highland Park NJ
Mar 15th TRUMPETS, Montclair NJ http://www.trumpetsjazz.com/calendar-4/
Mar 16th DADDY JACKS, Mew London CT
Mar 22nd TWISTED TAIL, Philadelphia PA
Mar 23rd STANHOPE HOUSE, Stanhope NJ
April 5th LYRAN SOCIETY, Rockford IL
April 6th 9TH STREET GRILL, LaSalle IL
April 11th VICTOR'S, Hawthorne NY
April 18th DEBONAIR MUSIC HALL, Teaneck NJ
April 24th DARYL'S HOUSE, Pawling NY
I hope to see you soon!
-Dave
Dave Fields Plays
Fodera Guitars
www.fodera.com