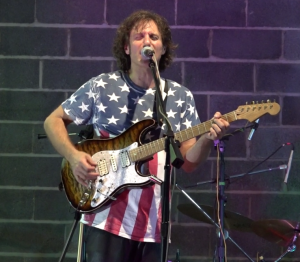 Tonight Monday Oct 24th I will be a special guest at Hilltop Tavern 50 Essex St Lodi NJ https://www.facebook.com/HilltopTavernOpenMIcNight/ with Rich Borge & JB Lessen. I always love coming back home to Bergen county NJ where I have so many friends! Bring your axe its always fun at Hilltop!
This Sunday Oct 30th I will be playing banjo for the Seward Park Coop Halloween Parade. Immediately after that I will be doing a special blues-rock & beyond show with fellow Seward Park Coop members including blues harp great Bill Ferns and L.E.S. drumming legend Kevin Zubek. This show however is for Seward Park Coop members only.
Last week was my son Jaspers 11th birthday, Happy Birthday Jasper!
New CD: UNLEASHED
The artwork is getting done, the CD is being mastered! Stay Tuned!
Coming Up For Dave Fields
Oct 24th HILLTOP TAVERN Lodi NJ with Rich Borger & JB Lessen
Oct 30th SEWARD PARK NYNY special show for Seward Park Coop members
Nov 2nd AMERICAN TRASH NY NY with Ross Daisomont
Nov 9th AMERICAN TRASH NY NY with Ross Daisomont
Nov 11th TWISTED TAIL Philadelphia PA
Nov 17th VICTORS Hawthorne NY with Roger Z
Nov 18th ROBIN'S NEST Linden NJ
I look forward to seeing you soon!
-Dave